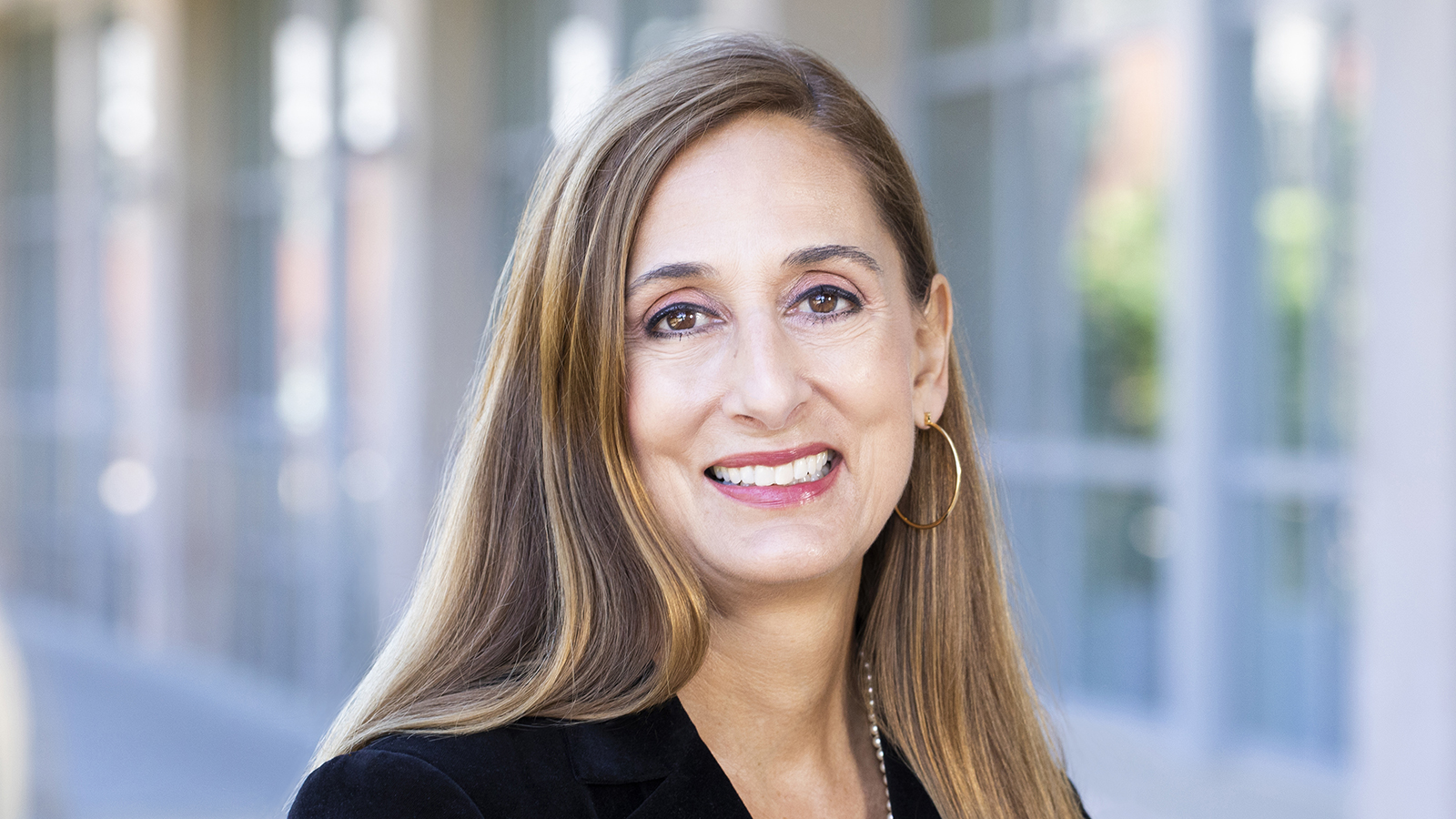 SPHHS Receives ASPPH Award for Outstanding Community Service
The University of Massachusetts Amherst School of Public Health and Health Sciences (SPHHS) received the 2022 Harrison C. Spencer Award for Outstanding Community Service from the Association of Schools and Programs of Public Health (ASPPH).
This prestigious award is presented annually to an ASPPH member, CEPH-accredited school, or public health program that demonstrates a strong institutional commitment to meeting the needs of the community through education, practice, and/or research. It was established in 2018 to support Dr. Honoring Spencer, former ASPPH President and public health pioneer who has long championed the principles of social justice, with an emphasis on community engagement to address the social determinants of health.
The SPHHS is recognized for the work it has done over the past three years during a time of many public health challenges. The school has actively worked with community partners in the area, resulting in impactful educational and intervention programs and internship opportunities that have strengthened the power of community members and created authentic campus-community partnerships.
These partnerships were not built overnight, but rather reflect two decades of active engagement with communities in western Massachusetts. An example of this work is the production of the film Intergenerational Conversations on Racism and Health, which will premiere in April on the UMass campus and at various other locations in the region. The film highlights the voices of people of color in the region and provides a unique opportunity to learn about current community issues related to racism as a public health crisis and what our communities are doing to address inequalities.
"It is an honor to accept this award on behalf of the school and the community we serve," said Anna Maria Siega-Riz, Dean of the School of Public Health and Health Sciences. "Our faculty, staff and students partner with local health departments, community health centers and hospitals, civic partners and state legislators in western Massachusetts, to name a few, to improve and protect health and eliminate inequalities in the social determinants of one's health. Currently, more than a third of our faculty are involved in community activities involving over 50% of the student body. This award recognizes the hard work and value of cultural humility in building partnerships and shows that together we can do good work."
The school places health equity at the center of its community-based activities through its collaborations with the Office for Public Health Practice and Outreach (OPHPO), the Western Massachusetts Health Equity Network (WMHEN), and the Center for Community Health Equity Research (CCHER).
The OPHPO, led by Risa Silverman '91MPH, works to strengthen the school's relationships with the local and state public health community. The office works closely with senior state congressmen and the state Department of Health, provides support for legislative initiatives, creates internship pipelines, and helps organize public forums on critical public health issues, such as rural western MA communities in particular. OPHPO engages students in practical opportunities and outreach, and supports the school in staff development.
Silverman says, "It's been great to see SPHHS grow – since I started in 1996! — and includes so many staff and faculty dedicated to developing authentic and sustainable community partnerships that strive to benefit both our communities and the educational experience of both our students."
Silverman also leads the Western Massachusetts Health Equity Network (WMHEN), a broad, cross-sectoral coalition of western Massachusetts community members. SPHHS hosts this network and works with WMHEN to advance equity in health by addressing the social determinants of health, examining the root causes of institutional and structural racism and other barriers to access and support in health. WMHEN engages community partners to develop a biannual SPHHS Health Equity Summit, offers annual policy meetings, and provides guidance for other special events such as: B. An annual policy meeting conducted in partnership with the Massachusetts Public Health Association.
The Center for Community Health Equity Research (CCHER), also based at SPHHS, aims to advance understanding of health equity, foster equal partnerships with communities, encourage community-focused research at school, and support youth programs to to diversify the workforce for health equity research. CCHER Community Research Liaison Brenda Evans, MPH, helps the faculty identify and reach out to potential community partners for research collaborations. Through campus-wide training and workshops, CCHER supports faculty in building capacity for building equal partnerships with community organizations that share common research interests.
"CCHER core faculty members and partners are involved in many valuable participatory research projects that advance health equity," said CCHER Director Susan Shaw, who is also an Associate Professor in the Department of Health Promotion and Policy. "These projects rely on long-term partnerships in the community to achieve actionable insights into sexual and reproductive health, treatment and prevention of chronic diseases and substance use disorders, among other things."
"Today we can say that the bond between the school and our community is strong and enduring," says Siega-Riz. "This commitment will continue to thrive and will be central to our mission."
Dean Siega-Riz will accept the Spencer Award on behalf of SPHHS faculty and staff during the ASPPH Annual Meeting March 22-24.