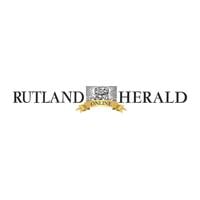 Police: Body found in Danby was Massachusetts teenager | Messages
DANBY — Police have identified the person found dead Thursday on the side of Danby Mountain Road as a Massachusetts teenager.
Isaiah Rodriguez, 17, of Springfield, Massachusetts, was identified after an autopsy conducted on Friday, according to a Vermont State Police news release.
The cause of death was determined by the Office of the Chief Medical Examiner to be gunshot wounds to the upper body, and the cause of death is manslaughter.
On Thursday, police initially called the death "suspicious" and later sent an update saying Rodriguez had been shot.
Police were told around 8:45am Thursday that the body of the man had been found on the edge of Danby Mountain Road in the area between Scallop Drive and Currier Road.
State police investigators narrowed the time of the crime to Wednesday between 10:30 p.m. and 11:30 p.m. Police would like to speak to anyone who has been on the Danby Mountain Road or who has seen or heard anything out of the ordinary during this time.
Rodriguez had worn a dark, baggy coat with red piping at the bottom, dark pants, and "slides," an open, backless type of shoe, for shoes.
On Thursday, police identified another Massachusetts man as a victim of a murder whose body was found in Vermont. Elijah Oliver, 22, of Haverhill, Massachusetts, was found in Swanton on Wednesday.
The forensic medicine named gunshot wounds to the upper body as the cause of death in this case.
Springfield and Haverhill in Massachusetts are about 115 miles apart. Danby and Swanton are approximately 125 miles apart.
There is no information from the police to suggest that the killings are connected.
Police were notified around 4:35 a.m. Wednesday that an adult male, later identified as Oliver, was found dead at a house at 45 First St. in Swanton.
Police said their preliminary investigation showed the murder was not an accidental incident but no one has yet been arrested for the death.
Anyone with information that may assist investigators is asked to call the Vermont State Police in Rutland at 773-9101. Tips can also be submitted anonymously online at vsp.vermont.gov/tipsubmit