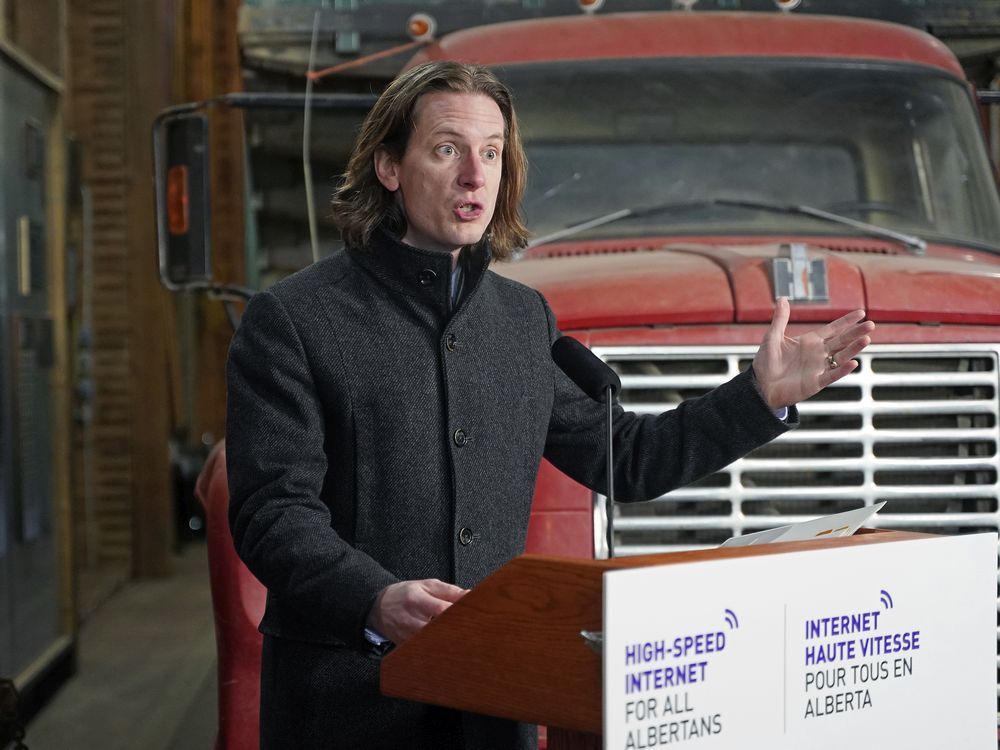 Frustration at Alberta Dispute Resolution Body delays urgently needed
"Through our work to date, including your input, it is clear that to make such a system affordable for users would require government investment for upfront costs and ongoing operations."
content of the article
Alberta condominium groups say they are disappointed and frustrated that the government is delaying the long-awaited creation of a body that would help resolve condominium disputes out of court.
content of the article
Many have for years called for a court to hear disputes between neighbors, property managers and volunteer bodies to resolve them, including through negotiation and mediation.
In March, Minister of Service Alberta Nate Glubish advised stakeholders that creating an alternative to Alberta's courts is not high on the government's list of immediate priorities.
He said his department will continue to work to develop a tribunal, but the delay boils down to costs.
"Through our work to date, including your contributions, it is clear that making such a system affordable for users would require government investment in upfront costs and ongoing operations," Glubish wrote in a March 24 email . It comes after the UCP held public engagements on the tribunal's development in late 2020.
content of the article
Terry Gibson, president of the Condo Owners Forum Society of Alberta, told Postmedia that news of the delay was a "huge disappointment".
Gibson said they will continue to work constructively with the ministry, but writing and passing new legislation is a long process.
"We've lost years," he said, adding that in disputes it's not uncommon for collective court costs to reach $100,000, but the adversarial process in a backlogged system often ends without a satisfactory resolution for either party.
"We very much respect that the government has to decide on priorities, but I think they made a very bad decision here," Gibson said.
"It's been urgent for a long time": Condo Institute
President of the North Alberta Chapter of the Canadian Condominium Institute, Anand Sharma, told Postmedia the province needs a tribunal, but it's important that it's properly designed to be affordable, accessible and not burdensome to the Condominium Board volunteers burden complaints.
content of the article
"It's disappointing that they pulled the plug because that's not the solution. The solution is to solve these (problems)," Sharma said.
"It has been urgent for a long time," he said, but now the disputes are piling up.
Sharma said the institute has advocated a shared funding model, with some seed capital from the government but ongoing funding from the condominium community, and the benefit to taxpayers of less pressure on the judicial system.
In an emailed statement to Postmedia, Glubish didn't offer a specific cost estimate, saying it would depend on the model. He said a user-pay system would be more expensive for users than the courts, but if the government covered all the costs, they would amount to millions of dollars each year.
content of the article
"Condominium regulations and laws are complicated, so over the past three years we've worked extensively with condominium owners, condominium directors, condominium managers and condominium attorneys to handle a long list of inquiries from the industry." , said Glubish.
The idea of ​​creating an Alternative Dispute Resolution Court has been in the air since it was outlined in the 2014 Condominiums Act, but as further changes were needed to create a court, the old provisions were officially repealed in 2021.
In addition to Alberta, the British Columbia Civil Court began hearing disputes in 2016.
Last Thursday, Glubish introduced Bill 19, the Condominium Property Amendment Act, with the goal of helping condominium managers better recover property owners' damage costs out of court so the entire business isn't left on the hook, a move favored by many Groups of condominium owners is supported.
Glubish said in his statement that the bill addresses several items on their wish list and should not have been delayed while work on the tribunal continues.
In 2020, the Alberta government estimated that 500,000 Albertans, or 12 percent of the population, lived in condominiums.