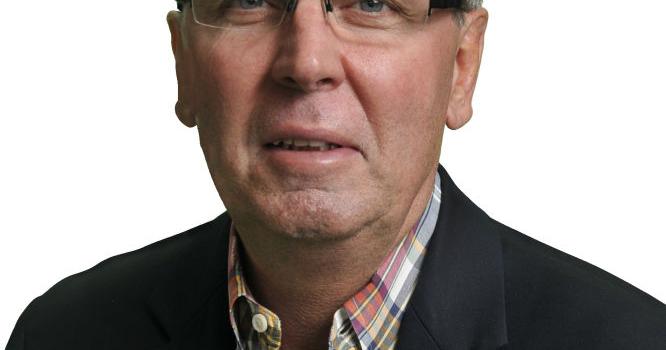 Column: Family thanks for prayers, support of the community on the medical journey of the son | opinion
Davis Graves first thought his stomach ache was from a bad meal in the dormitory.
It was October 2020 and he had just started his freshman major in architecture at the University of Arkansas. The pain persisted, so he drove back to his Norman home himself to get back on campus or wrestle with online classes as he had done in his senior year at Norman North.
His pain and fever persisted, so he made his way to the emergency room with parents Matt and Melanie Graves and brother Reid by his side.
• • •
Then the 19-year-old's symptoms worsened and he tested positive for COVID-19.
He was admitted to the intensive care unit at OU Medical Center in Oklahoma City. Doctors told his parents he was one of the first complicated COVID-19 cases in the state.
They found blood clots in his kidneys, spleen, heart, and the artery that supplies his intestines. High fever. Cramps. A massive blood clot could break off and find a way into his brain, leading to a stroke.
"You called us and said that he might not make it," said Melanie. "He was the figurehead for the worst that could happen. They found more and more. "
• • •
All in all, Davis spent a total of about five months in the hospital, where he turned 20.
He was wheeled into the operating room for bowel surgery about 20 times. He came home for the first time – all 104 pounds from him – on December 12, 2020 to greet friends and neighbors.
He went back several times while waiting for his body to be sufficiently healed for the final surgery on October 25, 2021. He came home on November 6th and is now recovering, meeting with friends and family again and thinking about his future plans.
Doctors told the family it could take up to two years for him to recover. They are all involved in his treatment, including Reid, a junior from Norman North who, like his parents, is trained in wound care.
"I didn't really know what was going on," said Davis. "I don't even remember part of it. I remember having an operation and waking up five days later. "
• • •
The family was supported by neighbors and friends from the start.
Meals were delivered to your doorstep. Prayers were offered from five states. Pool maintenance, Davis and Reid's housework, was done. Friends called and came over with small gifts or just to show their support.
"It was really shocking. We're the helpers, "said Matt.
"Usually we are the ones who donate," said Melanie. "It was uncomfortable, but at some point you have to say yes and accept people's help."
• • •
Thanksgiving was special for her this year.
It's the first relatively normal vacation since their ordeal began more than a year ago. Davis can eat food that is not given intravenously.
Side by side, the family thanked the doctors and nurses and all who were willing to share their burden. Neighbors. Family. Employee. Strangers who prayed for Davis.
"It's going to be a great ending to a terrible story that I wouldn't wish for anyone," said Melanie. "We were very lucky. We'll never see things the same way. We will never take things for granted. "